The revolutionary new book that debunks the myths long perpetrated by the diet and weight-loss industries.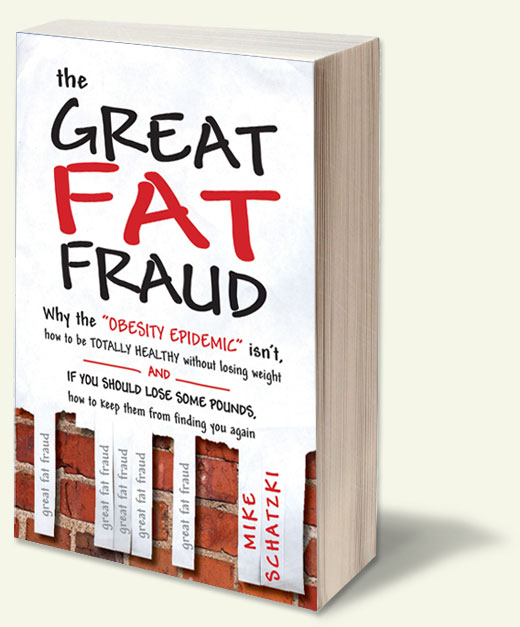 Are you tired of buying diet book after diet book? Have you tried every exercise class at your gym? Are you ready to toss the whole concept of diet and exercise out the window? It's time to try something different.
If you're ready for a real change, and ready to take back control of your body, let The Great Fat Fraud provide you with the road map.
Take The GREAT FAT FRAUD Quiz

1. Obesity is a disease that causes 400,000 deaths a year.
True         False
2. The definitions for "overweight" and "obese" were invented by:
The World Health Organization
The Weight Loss Industry
The National Institutes of Health
None of the above
3. Most people who yo-yo diet actually gain weight over time because:
They have no will power
Their body raises its set point to protect against all the famines it is experiencing
They eat too much
All of the above
4. The Weight Loss Industry has annual revenues of:
Less than $10  Billion
$10 – $25 Billion
$25-$50 Billion
More than $50 Billion
5. The only way to avoid regaining weight after a diet is to exercise (run, bike, swim, etc.) for an hour a day, most days of the week.
True         False
---
1 = False    2 = B   3 = B   4 = D   5 = False
Mike Schatzki, BA, MPA is a bestselling author, professional speaker, professional negotiator, environmental lobbyist and, in his spare time, a "Recovering Couch Potato." The Great Fat Fraud is based on more than two years of action-oriented research that you can implement right away.